The team at Sports Analytics is highly qualified both academically and commercially. We boast many years of senior management experience is sports and entertainment, and we look at challenges from both commercial and analytical perspectives. All of the team are Masters qualified or higher. Our academic background and publications are based on the Peer Review system used world-wide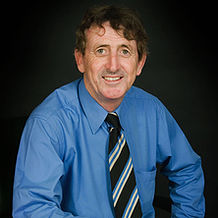 Doctor of Philosophy,
The University of Lancaster
Master of Arts, The University of Lancaster
Diploma of Education, The University of Queensland
Master of Economics Studies, The University of Queensland
John is a Professor of Economics within the UQ Business School at the University of Queensland and was the inaugural Director of the Australian Institute for Business and Economics (2014-15). He is also a member of the Economic Society of Australia (Qld branch), Australasian Regional Science Association International, Royal Economic Society and Labour Economics Group (UK).
Extensively published, John is an experienced presenter who has lectured in a broad range of subject areas including sports economics, regional and labour economics, business finance, business policy, human resource management, management and quantitative economics. John was the Director of the Centre of Economic Policy Modelling (2001-2006), the Director of the Labour Market Research Unit within the Department of Employment and Training (2001-2004) and an Eminent Research Visitor to the Department of Education and Training (2006). John is, currently, a member of the editorial board of the International Journal of Manpower and has held previous editorial roles with the Australasian Journal of Regional Studies (joint editor 1994-2004) and Focus on Economics series, Oxford University Press (General Editor, 1992-1994). John has been a visiting Research Professor at the Universities of Lancaster (England), Ulster (Northern Ireland) and Kiel (Germany). He is currently a member of the Ministerial Commission for Training and Education.
John is the driving force behind the new post-graduate Sports Management course offered at the University of Queensland. His sports-related publications include: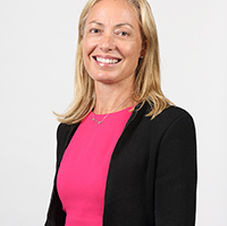 Bachelor of Commerce,
The University of Queensland
Bachelor of Laws (Hons),
The University of Queensland
Master of Business Administration,
The University of Queensland
Doctor of Philosophy,
The University of Queensland
Dr Kelly is currently the MBA Director and a Senior Lecturer at the University of Queensland Business School. She is also a director of the Brisbane Lions AFL club. As MBA Director of the highest ranked MBA program in Australasia (no. 14 globally), she is actively involved in building international partnerships and consultancies with high calibre business schools, industry partners and the non-profit sector.
Sarah has multidisciplinary training, having had extensive experience as a practising lawyer and in commercial management, prior to completion of her PhD in sports marketing, and post-doctoral appointment in psychology. Sarah's research interests include sports marketing strategy and impacts, international trademark law and branding.
She has conducted research and consultancy with industry, government and non-profit sector, including the Australian Sports Commission, Australian University Sports, The Coalition of Professional Sports, IP Australia, The Federal Court of Australia, Fosters and Synergies Economics Consulting. Sarah has published in several international peer reviewed journals including the Journal of Sports Management, the International Journal of Sports Marketing and Sponsorship and the Journal of Experimental Psychology: Applied.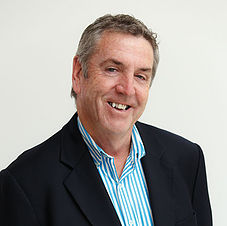 Master of Business Administration (eCommerce),
Charles Sturt University
Brian is a highly experienced marketing professional with extensive coverage in sports, entertainment and tourism specialising in revenue growth, profit maximisation and entry into international markets. This is achieved through use of data and research, both quantitative and qualitative
Brian has held senior marketing and management positions at V8 Supercars, Warner Bros / Village Roadshow Theme Parks, Dreamworld, Australia Zoo, Greyhound Australia and Queensland Rail as well as successfully operating his own consultancy business, Marketing Alternatives, for over 10 years
Brian has guest lectured at the University of Queensland in Marketing and Tourism for a number of years, as well as serving as a board member for Fraser Coast Tourism and Gold Coast Tourism (deputy Chair)